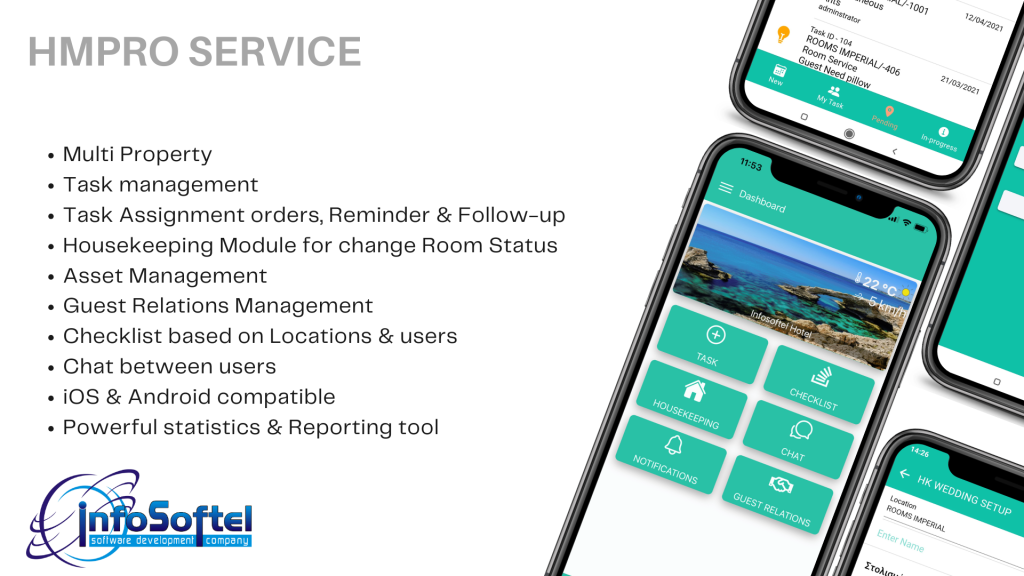 HMpro Service - All in solution
HMpro is a platform designed to streamline operations and communication in the hospitality industry. It aims to boost productivity and enhance guest satisfaction by providing a comprehensive solution. Such platforms are typically used by hotels, resorts, and other businesses in the hospitality sector to manage various aspects of their operations, including guest complaints, guest services, daily activities, communication, and more.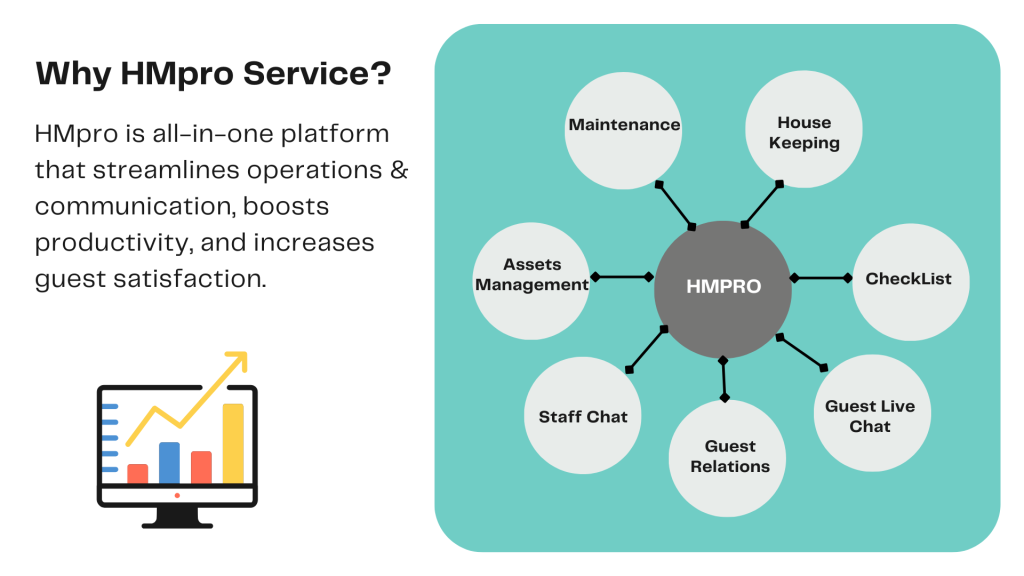 Service Features
Task Assignment orders, Reminder & Follow-up
Housekeeping Module for change Room Status
Guest Relations Management
Checklist based on Locations & users
Powerful statistics & Reporting tool
Room amenities & Inventory
Yes HMpro Service System can work standalone and can be integrate with PMS system.